The internet's favourite band to hate, Nickelback, released a lyric video for their new single on February 17 2017.
The Canadian post-grunge band made the lyric video available on YouTube after announcing the release date of their new album Feed The Machine on Twitter.
The video and song itself are quite political, possibly the most we've ever seen from Nickelback. The clip shows a dictator connected to an electrical cable lording over crouching underlings. It isn't hard to see where the inspiration for this new tune could have possibly come from.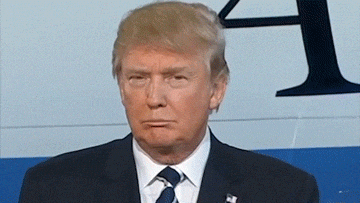 Image by Giphy Studios Originals via Giphy 
Musically the song is more on the heavier side than what's we've heard from Nickelback in a while. The tune begins with driving heavy riff that gives way to apocalyptic lyrics sang with a general feeling of disdain.
Upon releasing the video for "Feed The Machine", the boys also announced a 44 date tour across North America in support of the eponymous album. The tour will see support from Daughtry, Cheap Trick and Shaman's Harvest.
Image via Blackbird Radio
Whatever it may be, Nickelback are pissed off at something and they've brought out the big riffs to show it.
Subscribe to University of Rock's official newsletter here for more stories you don't want to miss plus exclusive new releases, promotions, and more.
Are you a musician looking to grow your Instagram following? Click here to reserve a feature on one of our accounts!