Pearl Jam guitarist Mike McCready has put together a book full of photographs from his life inside the band and out.
Titled, Of Potato Heads And Polaroids: My Life Inside And Out Of Pearl Jam, the collection features polaroid shots of not only McCready's fellow band mates but a variety of other people.
Since forming Pearl Jam in the late eighties, McCready has been the member most trusted to carry around a polaroid camera. The collection contains intimate photographs of his fellow bandmates, as well as shots of celebrities with McCready's Mr. Potato Head figure. Celebrities featured in the collection include rock legends such as Neil Young and Jimmy Page, pop acts such as Lady Gaga and Macklemore & Ryan Lewis, as well as athletes such as Venus Williams and Dennis Rodman.
Pearl Jam rose to fame in the early nineties. They were one of the most prominent bands part of the alternative rock resurgence known as grunge. Their first three albums, Ten (1991), Vs. (1993) and Vitalogy (1994) have become regarded as alternative rock classics. Since rising with the grunge movement with the likes of Nirvana, Soundgarden and Alice In Chains, Pearl Jam have become one of the most successful American rock bands of all time.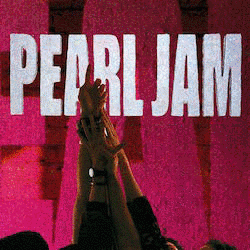 The grunge icons are being accepted into the Rock And Roll Hall Of Fame this year, along with Electric Light Orchestra, Journey, Joan Baez, Yes and even Tupac Shakur. Pearl Jam have played with a number of different drummers over the years and despite this only Matt Cameron and Dave Krusen will be inducted into the Rock And Roll Hall Of Fame.
In light of this fact, the band recently posted a note onto their Facebook page inviting all of their former drummers to the ceremony. Despite this the Rock And Roll Hall Of Fame are adamant that former drummers Matt Chamberlain, Dave Abbruzzese and Jack Irons will not be inducted into the hall of fame.
Of Potato Heads And Polaroids: My Life Inside And Out Of Pearl Jam is available for pre-order now from the Powerhouse Arena Shop. What is your favourite Pearl Jam song? Let us know in the comments!
Subscribe to University of Rock's official newsletter here for more stories you don't want to miss plus exclusive new releases, promotions, and more.
Are you a musician looking to grow your Instagram following? Click here to reserve a feature on one of our accounts!