Gene Simmons has been very vocal about his feelings regarding Rock and Roll Hall of Fame inductions.
Gene has traded words back and forth with Ice Cube over whether rap is rock. So far the discussion has led both of them nowhere.
Back in 2014 Gene said: "rock 'n' roll is finally dead" in an interview for Rolling Stone magazine. Stating that people nowadays don't value music anymore as they used to back in the day, resulted in some backlash from other musicians and fans alike. But now he is under fire yet again for comments made last year and also recently, regarding rap and hip-hop artists being inducted in the Rock and Roll Hall of Fame.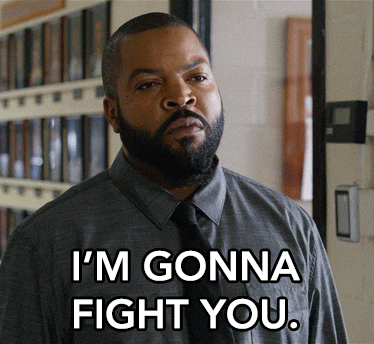 As we all know, opinion is like an asshole, everybody's got their own. But at the end of the day some things just make more sense. Why should rap be in the Rock and Roll Hall of Fame? Especially when there are actual rock bands that have been snubbed for years and years, Gene's own band included (KISS was finally inducted in 2014).
@genesimmons Who stole the soul? Chuck Berry, Little Richard and Chubby Checkers help invent Rock 'n' Roll. We invent it. Y'all reprint it.

— Ice Cube (@icecube) April 11, 2016
Rock n' roll is rooted in blues, and it can be traced back to the 50's to Chuck Berry and Little Richard, and that will never be changed. They forever changed music with a brand-new style based on guitars. Rap and hip-hop are not guitar based, nor have ever been. Ice Cube claiming, "We invent it" is a little unnecessary since no one ever claimed inventing rock over Chuck Berry. Rap and hip-hop do not come from the blues or jazz, so why should they take the place of a rock band in the Hall of Fame? The same goes for other genres that are not rock based. Disco should not be in there either. If on iTunes you can't find it under rock and at a music store it is NOT under rock, and it isn't derived from rock, then it's safe to say it is not rock.
Do you have a problem with Gene's comments? It's ok to have differing opinions from each other, but let's just make sure we keep it civil, because in the end, all that matters is that we keep making music. Good music.
Subscribe to University of Rock's official newsletter here for more stories you don't want to miss plus exclusive new releases, promotions, and more.
Are you a musician looking to grow your Instagram following? Click here to reserve a feature on one of our accounts!